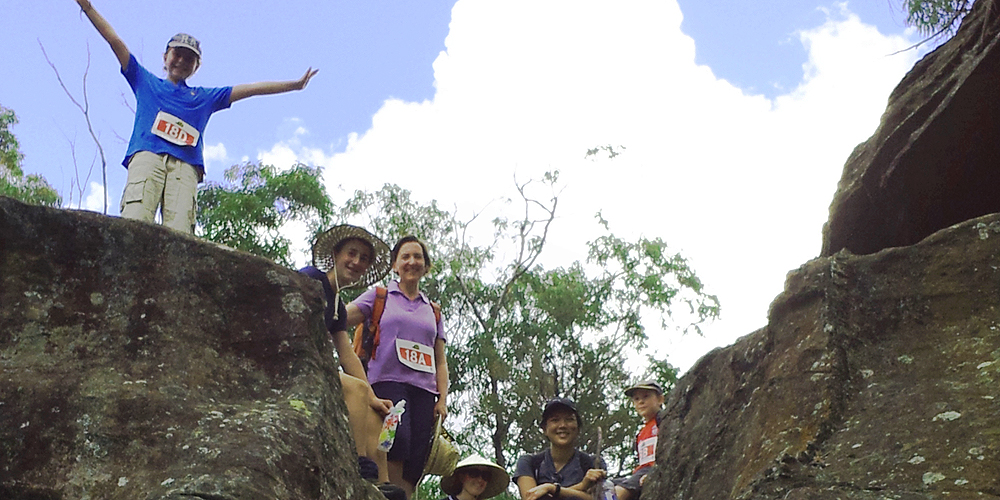 FUNDRAISING TIPS FOR THE YOUTH4YOUTH CHALLENGE

Fundraising is easier than you think.

Remember, you can have up to 3 people in a team. Break the $1000 per team fundraising target down and that's only $333.33 per person for a full team - very achievable!

Here are some ideas to get you started. if you need more help just get in touch, we are here to help.

MAKING THE MOST OF YOUR ONLINE FUNDRAISING PAGE

Your Team's fundraising page is your greatest asset to promote what your team is doing and encourage your peers to get behind you and sponsor you!
• Post a photo of your team members and write a blog on the page to explain why you have got involved in the Youth4Youth Challenge
• Share your Team's fundraising page link via Facebook, Twitter, LinkedIn and email to ALL of your friends & family, work colleagues and your school – and ask them to share it too!
If 50 people donate $20… your team has hit your target!
• Ask, and ask again! People have every intention to support you, but often they forget - don't be afraid to send a reminder email or facebook post to remind people to sponsor you by donating to your page.
• Remember, all donations $2 or more are tax deductible! Donations online get an instant receipt!

Run a Community BBQ – host a BBQ at your local sporting field or at a Bunnings Store one weekend. Ask your local butcher/supermarket to donate meat and cans of softdrinks that you can sell on the day. On average, a single Bunnings BBQ day raises approximately $1500! Contact your local Bunnings store today!

Run a charity raffle - Source donated items (sports memorabilia, household goods, vouchers etc.) as prizes from local businesses in your area and raffle items at your school or office by selling tickets to friends, family, local businesses and work colleagues. Sell 200 tickets at $5each and you have reached your target!

Trivia Night - Run a trivia night for friends, families & colleagues. Ask your school to use its hall or library! Charge a small entry fee per person to attend and include a lucky door raffle to help you raise your $$!

Ask your Student Council or Office Social Committee for help! - Share what you're doing with your school's Student Representative Council or your work's Social Committee and ask them to support your fundraising activity or sponsor you via your fundraising page

CASE STUDY

Gus from 'The Chunky Monkeys' shares how their team raised funds for the 2012 event:

Reaching our target has been a real team effort! We shared the task of raising funds and rolled out the following ideas to reach our target…

•
We all asked our Facebook friends to donate to our team's fundraising page
•
Adults in our team asked friends and relatives directly and asked them to support the teens in our team.
•
Teens in our team asked their family to support - grandparents were the most generous!
•
I asked a family member to share our page with their 300 Facebook friends with this message: 'if everybody gave only $2 each, we would exceed our target'
•
Organised chocolates via Cadbury (http://www.fundraising.com.au) to sell at work
•
My 12yr old nephew wrote a letter to his school deputy principal for permission to fundraise at school – it was approved and he sold chocolates in the playground daily with details of where the funds were going. He even secured permission from the Student Rep Council to run a sausage sizzle - he raised $250 alone in 1 week! He's a reserved kid in general and it gave him a lot of confidence putting himself out there, and he was chuffed to see how much of his fundraising target could be achieved!!
•
In each email and message we sent, we attached the Youth4Youth Challenge flyer, and a link to our team's fundraising page.

Our team was thrilled to have reached, and exceeded, our fundraising target four weeks before the event!!